YouTube promised in September that monetization for Shorts would be available soon.
Keeping its word, YouTube Shorts allows its creators who will be able to earn ad revenue beginning February 1.
The change is part of a larger overhaul of the YouTube Partner Program (YPP).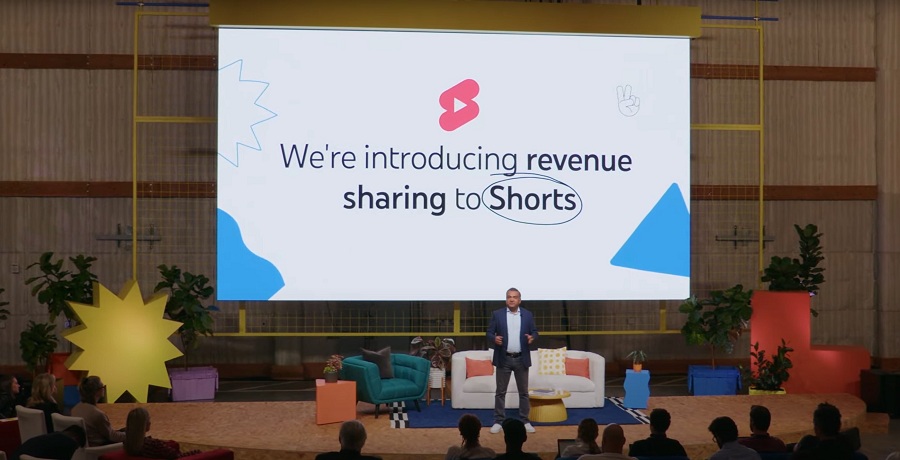 The Shorts platform has grown in popularity, increasing the demand for ad revenue sharing.
It can be recalled that in the year 2020, YouTube introduced Shorts to compete with Chinese-made TikTok. Since then, it has grown in popularity among YouTube users and content creators.
As per some estimates, YouTube Shorts receives 15 billion views per day.
Of course, TikTok still remains the leader in short video overall when compared to a global view, but it has never shared ad revenue with creators.
YouTube has surpassed TikTok with the new update.
Ad Revenue Sharing will take the place of the Creator Fund.
The most significant change to YPP is YouTube's decision to share advertising revenue with Shorts creators.
Previously, Shorts creators were paid through methods such as shopping integration, Super Chats, and the YouTube Shorts fund.
Shorts Creators will be treated equally with traditional YouTubers under the new model, which will replace the creator fund.
The new model, according to YouTube, will allow creators to earn more money.
The new YPP agreement includes various modules.
For the updated partnership agreement, YouTube has chosen a modular approach. "Base Terms," "Watch Page Monetization," "Shorts Monetization," and "Commerce Product" are the four modules.
Every creator (including current ones) must accept the first installment by July 10, 2023.
Otherwise, their ability to monetize will be disabled. Other modules can be accepted on their own.
YouTube suggests that creators accept all modules.
According to YouTube, the modular approach will allow it to add new monetization opportunities without having to revise the entire agreement.
While the 'Watch Page' module discusses the traditional side of YouTube, the Shorts module discusses giving creators a cut of ads seen between videos.
To maximize YouTube's monetization potential, the company recommends that creators accept all modules.