Hyderabad Traffic Police and Cyberabad Police Collaborate to Create 'Green Channel' for Swift Live Organ Transportation
In a remarkable display of efficiency and cooperation, the Hyderabad Traffic Police, in coordination with the Cyberabad traffic police, successfully established a dedicated "Green Channel" to facilitate the urgent transport of a live organ – a pair of lungs – from Rajiv Gandhi International Airport in Shamshabad to KIMS Hospital in Secunderabad.
This sixth successful operation in 2023 showcases their commendable efforts and seamless coordination, ultimately saving precious lives.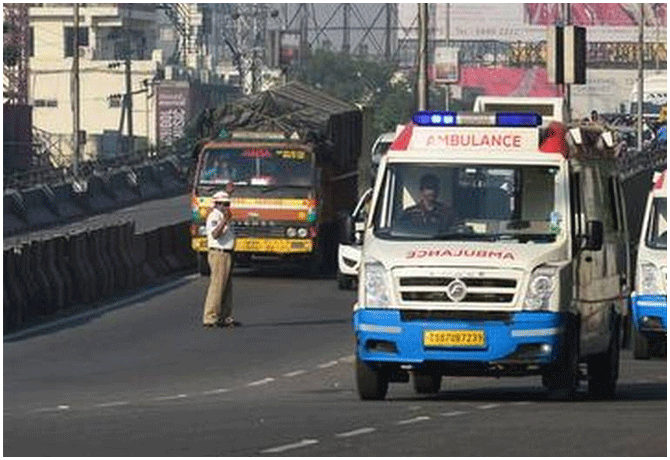 Overcoming the challenges posed by heavy traffic, the traffic police ensured non-stop movement for the ambulance carrying the life-saving organ. Covering a distance of 35.3 kilometers, the journey that would typically take considerable time was completed in an impressive 23 minutes, thanks to the specially designated Green Channel.
The medical team embarked on a life-saving mission, transporting a live organ from RGI Airport at approximately 2:12 pm.
Navigating through the bustling PVNR Expressway, SD Hospital Mehdipatnam, Lakdikapul, Old PS Saifabad, Iqbal Minar, Tankbund, and Ranigunj, they reached KIMS Hospital, Secunderabad by 2:35 pm.
The commendable efforts of the Hyderabad and Cyberabad Traffic Police in facilitating the seamless transportation of the organ were applauded by the management of KIMS Hospital.
This critical operation holds the potential to save precious lives, highlighting the importance of efficient coordination and support in the medical field.
It should be noted that in this year 2023, Hyderabad Traffic Police has facilitated organ transport Sixth time.