The Hyderabad Metropolitan Development Authority (HMDA) and Telangana State Industrial Infrastructure Corporation (TSIIC) are set to auction off plots in and around Hyderabad in March.
HIGHLIGHTS
The HMDA plots in Medipally and Bachupally will be auctioned on March 2-3 and 6, respectively, with a minimum upset price of Rs 25,000 and Rs 32,000 per square yard, respectively.
The TSIIC plots in Rangareddy will be auctioned off on March 9-17, with minimum prices ranging from Rs 10,000 to Rs 30,000.
Registration for both auctions can be done online. Owning a plot in Hyderabad offers the possibility of a more private, spacious, and personalized living environment, as well as the opportunity to build a custom home and potentially appreciate in value over time.
DETAILS
HMDA body has established distinct minimum prices for various locations.
In particular, for open plots situated in Bachupally, the minimum price has been fixed at Rs. 25000 per square yard.
Conversely, for plots located in Medipally, the minimum price is Rs. 32000 per square yard.
The auction for plots in Medipally and Bachupally is scheduled for March 2 & 3 and March 6, respectively. To participate in the auction for plots in both areas, a bidder must submit an Earnest Money Deposit (EMD) amount of Rs. 1, 00, 000.
The plots being auctioned have different sizes depending on their location.
In Bachupally, the plots range from 267 to 497 square yards, while in Medipally, the plots have a uniform size of 300 square yards.
It's important to consider the size of the plot when deciding on a bid amount, as larger plots may require a higher investment but also offer greater potential for development or resale value in the future.
| | | | | | | | | |
| --- | --- | --- | --- | --- | --- | --- | --- | --- |
| | | | | LAST DATE FOR REGISTRATOIN | | | | |
| | | | | | | | | |
| | | | | | | | | |
| | | | | | | | | |
| | | | | | | | | |
| | | | | | | | | |
The Upcoming Auction Of TSIIC Plots In The Neighbouring District Of Hyderabad.
In addition to the plots being auctioned in Bachupally and Medipally, there are also 326 plots located in the neighboring district of Rangareddy that will be up for e-auction in March, through the TSIIC.
These plots are situated in Manneguda, Munaganoor, and Kawadipally.
The minimum upset price for these plots varies from Rs. 10,000 to Rs. 30,000. The auction will be held on March 9, 10, 13, 14, 15, 16, and 17. The Earnest Money Deposit (EMD) amount for Manneguda and Munaganoor plots is Rs. 1,00,000, while for Kawadipally, it is Rs. 50,000.
It is important to consider all factors, such as location, size, and minimum price, before making a bid for any of the plots available for auction.
For those interested in participating in the e-auction for the plots located within the jurisdiction of the Hyderabad Metropolitan Development Authority and TSIIC, online registration is required.
A non-refundable registration fee of Rs. 1180 must be paid to complete the registration process.
Once registered, bidders will have access to all the necessary information and guidelines for the auction, as well as the ability to place their bids online.
It is important to carefully read and understand all terms and conditions before registering and participating in any e-auction.
How To Register For The E-Auction Of Plots
To register for the e-auction of plots located in Medipally and Bachupally, on the outskirts of Hyderabad, interested parties can visit the HMDA website (click here).
For those wishing to register for the e-auction of plots in the Rangareddy district, registration can be done on the TSIIC website CLICK HERE
It's worth noting that all the plots being auctioned are free from litigation and have good road connectivity.
Additionally, the infrastructure work related to internal roads and street lights will be completed within 18 months, which is good news for potential buyers.
This will help ensure that the plots are not only a sound investment but are also easily accessible and can be developed efficiently.
Citizens Interested In HMDA Plots Can Contact
For those interested in visiting the HMDA plots, site visits can be arranged by dialing the cellphone numbers 9441740306 or 7331149457.
In case of any queries regarding the auction process, interested parties can contact the cellphone numbers 7396345623 or 7601063358.
Citizens Interested In TSIIC Plots Can Contac

t
For those interested in the TSIIC plots, site visits can be arranged by dialing any of the following cellphone numbers: 8186870687, 9177527213, 9701452763, 9441218461, or 9666665401.
For any queries related to the auction process, interested parties can contact these same cellphone numbers. It's important to gather as much information as possible before making a decision about participating in any e-auction.
OUR ANALYSIS
Is Investing In Flats In Hyderabad A GOOD CHOICE?
For families, plots are ideal for those who are looking to build a custom-designed home that caters to their specific needs and preferences.
This provides a great opportunity to create a dream home from scratch, with the design and amenities that best suit the homeowner's lifestyle.
Another significant advantage of investing in a plot is that they are often cheaper than buying a flat.
This is especially true in areas that are still developing or expanding. In such areas, the cost of plots is often lower than that of flats, making it an attractive investment opportunity.
Additionally, as the area develops and becomes more desirable, the value of the plot is likely to increase, making it a smart investment in the long term.
Buying a plot also offers more flexibility in terms of the construction process. Unlike flats, where there are often restrictions on the design and layout of the living space, buying a plot offers more flexibility in designing and building a home that suits the homeowner's unique tastes and requirements.
However, it's important to keep in mind that buying a plot also comes with certain challenges.
One of the biggest challenges is the need to ensure that the plot is free from any legal disputes and encumbrances.
Buyers should do thorough research and obtain all necessary documentation to ensure the legality and authenticity of the plot before making any investment decisions.
In conclusion, investing in a plot offers many advantages, including the possibility of a spacious and customized living environment, the potential for a lower investment cost, and greater flexibility in the construction process.
However, buyers should also be aware of the potential challenges and do their due diligence before making any investment decisions.
TAKE AWAY
Absolutely. Investing in a plot in Hyderabad can be a smart financial move, especially if the buyer is looking for a more personalized and independent living environment.
The flexibility and customization opportunities that come with owning a plot can be highly appealing, especially to those who are particular about their living space.
Additionally, as Hyderabad continues to grow and develop, plots in desirable areas are likely to appreciate in value, providing a good return on investment in the long term.
This can make owning a plot a valuable asset for those who are looking to invest in their future.
Ultimately, whether to invest in a plot or a flat in Hyderabad depends on the buyer's unique needs, preferences, and financial goals.
However, for those seeking a more personalized and potentially appreciating asset, investing in a plot can be a wise choice.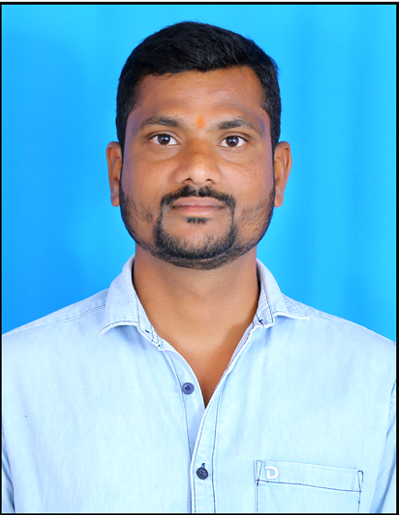 Madhu is a journalist and activist who has had a big impact on his community. He is intelligent, brave, and politically engaged. He is still a strong advocate for change and an inspiration to many people who want to change the world.