Enoki Mushroom – As per the Google Trends, enoki mushroom recipe is the most searched term in India in the year 2021.
With its growing popularity, for those who do not know much about it, let us learn few things about them.

In general you don't have to cook enoki mushrooms. They can be eaten raw like a salad. But you can also cook it and eat if you need.
What Is Enoki Mushroom?
Its an edible mushroom that looks like long strings like noodles! Enoki is common dish in Japan, Korea and Chinese cuisine, where they' call it as enokitake in Japan, Jin Zhen Gu in China which literally means Golden Needle Mushroom or Lily mushrooms and Paeng-ee beosut in Korean language.
With its distinct look and taste, it is also extensively used in India in salads, sandwiches, soups, and pasta sauces.
Nutrient Value & Benefits
These are low in calories and provide only small amounts of carbs, fats, and proteins. Enoki is used in lasagna preparation, tortilla preparation, salads and starters. It's also highly nutritious, with full of fiber, antioxidants, and B vitamins.
They've also been associated with many health benefits and with each regular serving it is said that it may help in keeping heart health, brain function and immunity.
It has lot of health benefits which includes maintain digestion, Prevent the Risk of Cancer, Lower Cholesterol, help in weight loss, Improve Immune System, Prevent Allergy, Prevents Diabetes, prevents anemia, lower blood pressure and Promote the Intellectual Development. 

Before we learn how to cook spicy enoki mushroom suace, let's know how to store and clean them first.
How To Store Enoki Mushroom And Clean Them
Store them in a paper bag in the refrigerator (not produce drawer). This allows them to breathe. Leave them in the main part of the refrigerator to get good airflow.
Clean them with a quick rinse to get off any dirt and never soak them or they will become soggy.
What Does Enoki Taste Like?
It has a pleasantly chewy texture, with a mild, fruity flavor that is slightly earthy.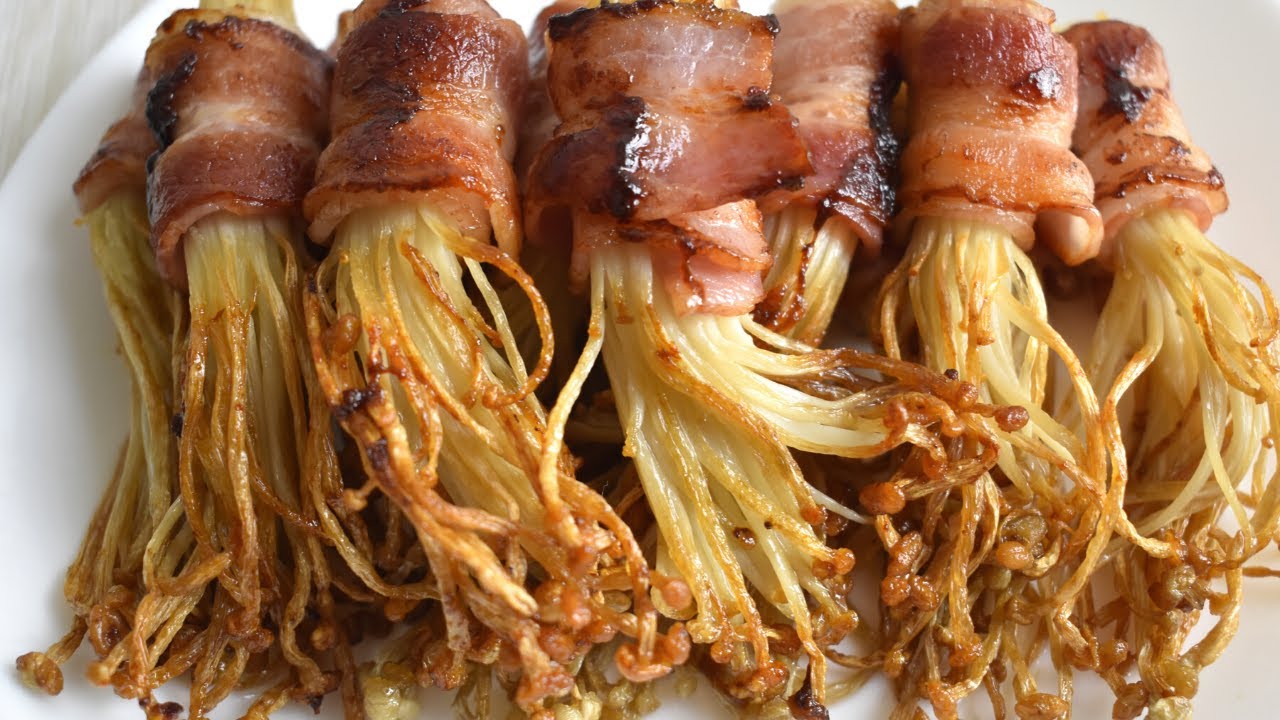 How to cook this enoki mushroom recipe
How To Cook Enoki Mushroom Recipe?
Ready for cooking? This delicate mushroom takes only 2 minutes to cook! There are several methods of cooking enoki mushroom. We do not want to confuse you, so we are giving you a simple video, where the lady is showing 3 varieties of cooking in a simple way. The soft, crunchy and the spicy method.
Also Read – Methods of cooking In Culinary

Slice off the root at the bottom of the bunch as you will find them connected into a bunch with a bottom root. Cut that off before you use them!
Cook 1 minutes over medium heat. We like using sesame oil for sautéing here.
Add garlic and cook 30 seconds, then add soy sauce. Add tamari or soy sauce, and they're ready to eat!
For More News Updates – Follow Us On Social Media
HydNewsToday is on WhatsApp Now – Whatsapp "HI" to 7013759659 and Get Latest News Everyday